Pooya Karimian
Blog Archive August 2005
« July 2005 | Main | October 2005 »
August 15, 2005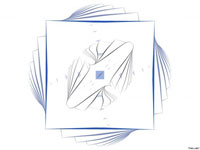 That I'm not writing here every week like before does not necessarily mean that I'm busy, but lazier recently! At least I try to think about my hobby small projects.
After I released pkLaunch v0.5, a Firefox player for Yahoo music clips with support of higher quality feeds than IE, I paused developing that waiting for the new Greasemonkey extension to release. I'm receiving good feedbacks/suggestions from users these days.
CheckMail needs less than a day of putting together scripts in order to have a working version. My goal is to have a friendly interactive mail notification system as a web application. This is one the things that come out of scripts that I use for organizing myself.
Also I tested the first prototype of my map sharing app just to make sure it is possible to do it. It needs a complete rewrite but I'm sure it will be a useful thing. To say it simple, it will be an interactive instant map sharing system where people can browse and label a map together interactively. Isn't it neat?
You can go check the new photos now.
---
« July 2005 | Main | October 2005 »