Pooya Karimian
Blog Archive March 2006
« January 2006 | Main | April 2006 »
March 25, 2006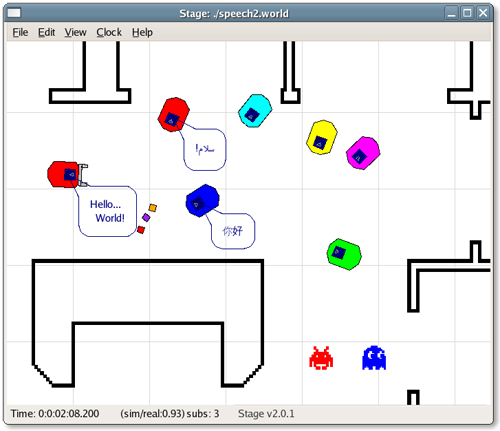 My simple
speech bubble driver
is included in the newly released version of
Stage
part of Player/Stage, an open-source package of tools for robot and sensor applications. It is useful for debugging robot control clients by showing a message as speech bubble near the robot.
It reminds me of the a viewer/debugger application, me and
Payam
wrote for our
soccer playing robots
.
Stage is using
Pango
for text rendering so it's very easy to render multilingual text in it.
---
« January 2006 | Main | April 2006 »