Pooya Karimian
Blog Archives: pkLaunch
« XHTML Compatible | Main | karimian check »
June 05, 2005

pkLaunch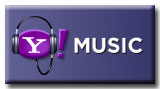 My Greasemonkey script for playing Yahoo! Music (previously Yahoo! Launch) music videos is getting popular and I see some people blogged about it. So today I released version 0.3 which has the ability the select bandwidth and also resizing capability. You can read more about the script and download it here in pkLaunch page.
The script should even work with players other than Windows Media Player, but last time I tested that it had some unknown problems with mplayerplug-in. I will investigate that to see if I can solve it.
It seems that it is not possible to resize a media player object after it is initialized so what I did was to attach an event to onResize event which reinitializes the player every time on a resize.
---
Posted to Network by pooya at June 5, 2005 06:42 PM

---